Weekly Expired Domain Picks: Week 5
My weekly picks of expired domains that can be used to build authority websites. I cover domain stats and my recommended strategy.
Welcome to Week 5! Today, I've hand-picked domains from ODYS marketplace, and Niche Website Builders. I cover my recommended growth strategy with each domain. The focus will always be on building authority businesses with these domains (not just niche sites).
Make sure to subscribe below to get auto-notified of these weekly expired domain picks right in your inbox: 
---
BATTLE-TESTED DOMAIN MARKETPLACE
👉 ODYS.global 👈
I cover why I love expired domains in this all-inclusive guide. My major source of domains is ODYS.global. It is a private marketplace of brandable domains with excellent backlink profiles. They are currently giving away $100 for all new members. Plus, if you deposit funds via TranferWise you get 10% cash back to use towards your subsequent purchases. Check them out here.
---
Niche: Martial Arts, Fitness
Domain Source: Niche Website Builders
Age: 1998 (22 years old)
AHREFS:

Backlinks: Notable backlinks from NYTimes, CNN, University of Chicago, CrossFit, and 257 other referring domains.
Site History:
This domain was originally founded as the Aikido Kokikai Martial Arts site which was a martial arts dojo in Rochester, NY. That business was live for 18 years. In 2016, the website changed to Rochester Aikido Kokika dojo until 2019 when it was shut down.
Here is a snapshot of what the site looked like: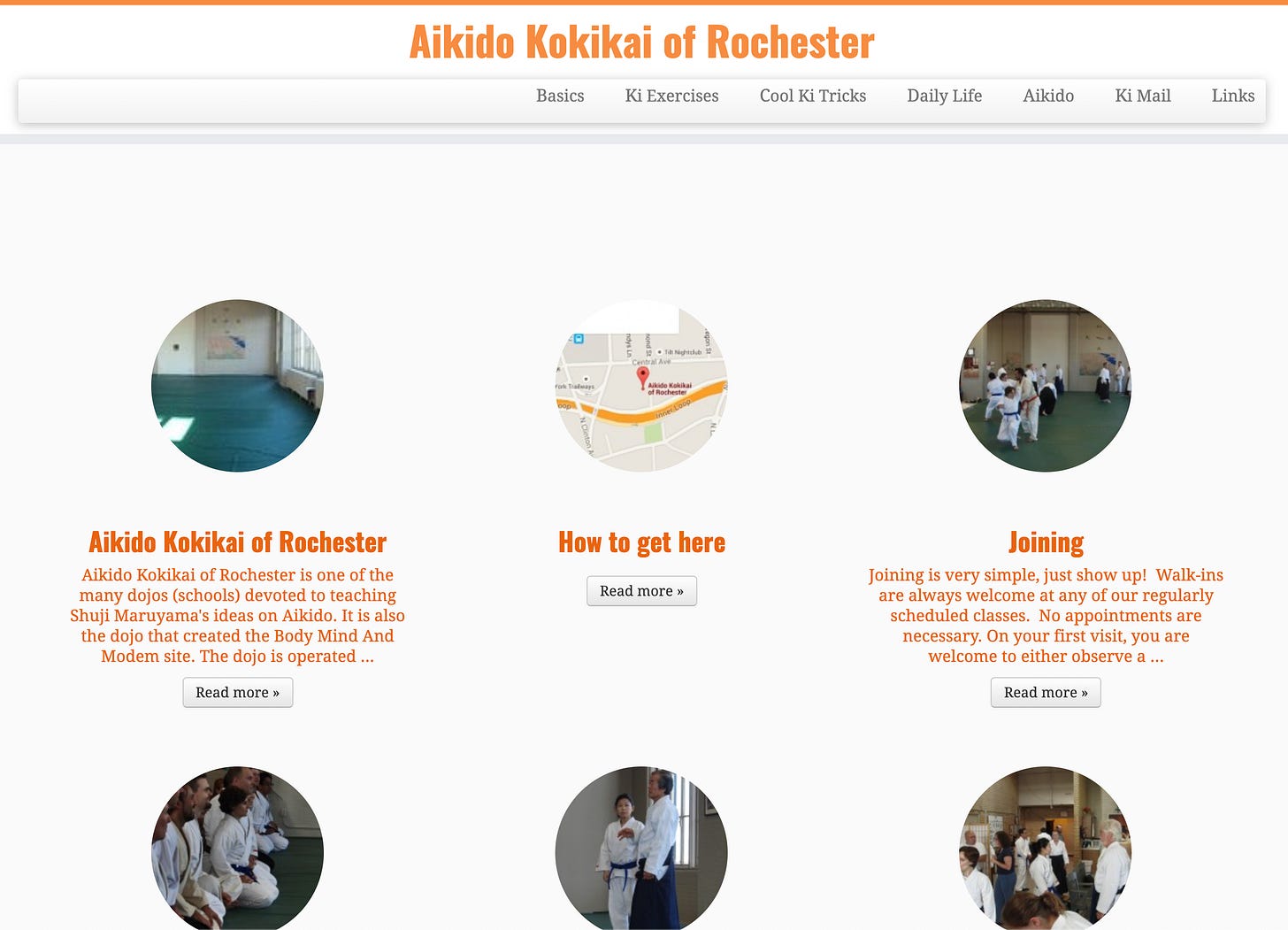 Listed Price: 
$2,500 for domain

$6,495 for site build plus 100,000 words of content

Package deal: $8,995
This is a hands-off deal. The team at Niche Website Builders will build out a full site with content ready to go.
What Would I Do?
This is a perfect domain to pick up where it left off and create a dedicated site on martial arts. This is exactly what I would do if I was in this niche:
Write buying guides (e.g., best of)

Write product reviews

A directory of ranked martial arts schools by city

Digital products related to martial arts tactics, etc.
Interesting side note: In January 2018, I sold a site in this niche. The website was FightFearGeeks.com which I purchased from Empire Flippers. The new owner has neglected the site ever since then though. However, you can use it for comparison purposes on the topics. Here are the original screenshots and P&L for review.
---
Domain 2: Flower***Freedom.com
Niche: CBD
Domain Source: ODYS.global
Age: 2016 (4 years old)
AHREFS:

Backlinks: Notable backlinks from GanjaPreuner, Leafly, DailyHive, LeaerPost, Leafly, and 77 other referring domains.
Site History:
This was a personal blog that shared information on how the author improved her life with cannabis. She was a spokesperson for the therapeutic benefits of cannabis without fear or shame.
Here is the history snapshot: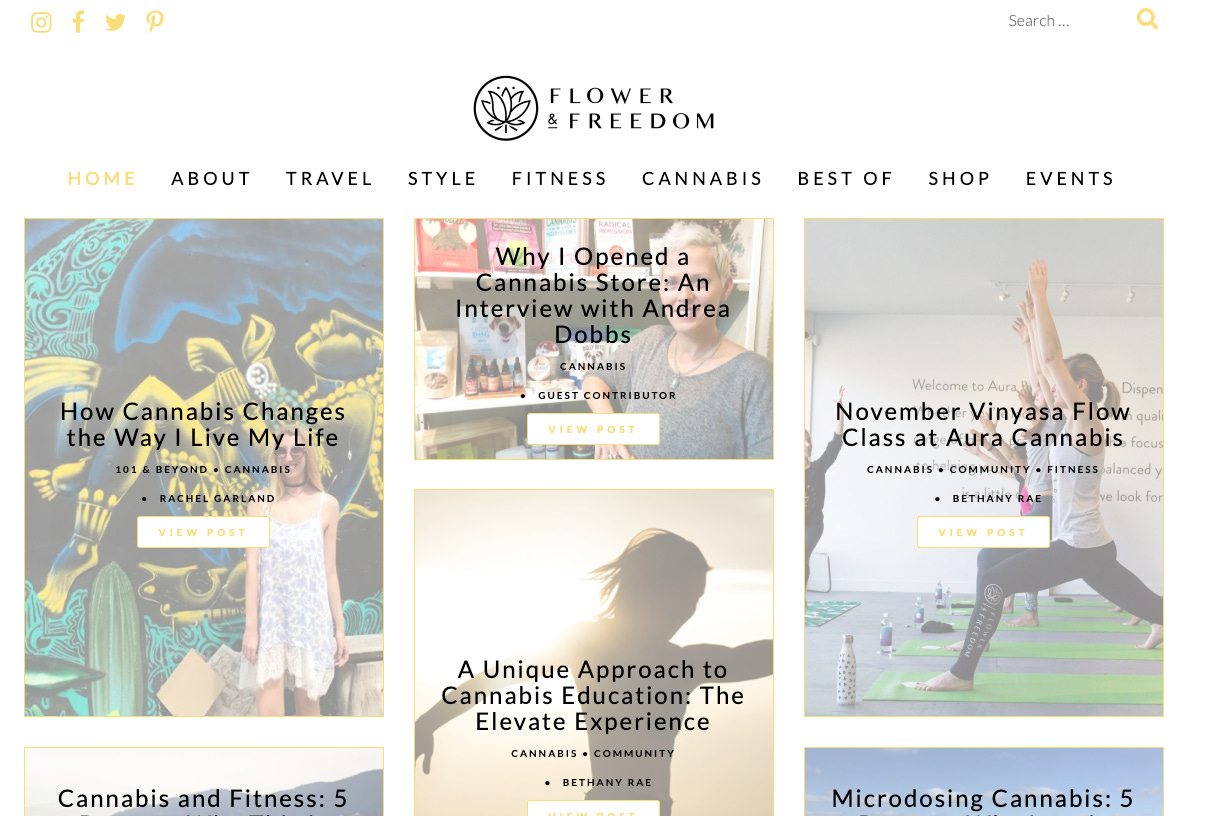 Listed Price: $2,140
What Would I Do?
Needless to say, the CBD niche is both lucrative and competitive. It's difficult to find quality domains in this space. This is a YMYL niche so you must have the budget to hire experts in this space (think doctors, medical experts, etc.)
This is what I would do with this domain:
Write informative content to gain authority

Write product reviews of specific CBD products (hands-on)

Write buying guides

Write a tripwire e-book (or something digital) to get people on your email list
Great competitors to model against in this space are AmericanMarijuana.org, built from expired domains as well redirect to the main domain (e.g., TruthOnPot.com).
Email marketing is big in this industry with many Cost Per Action (CPA) products paying $50 minimum per sale.
Excellent opportunity!
---
Domain 3: VR*****.com
Niche: Virtual Reality, Technology
Source: ODYS.Global
Age: 2018 (2 years old)
AHREFS:

Backlinks: Amazing backlinks from TechRadar, OnePlus, Homido, and 51 other referring domains.
Site History: 
In the past, this was a technology company that developed a VR headset that connected to your smartphone.
Here is a snapshot of the past site: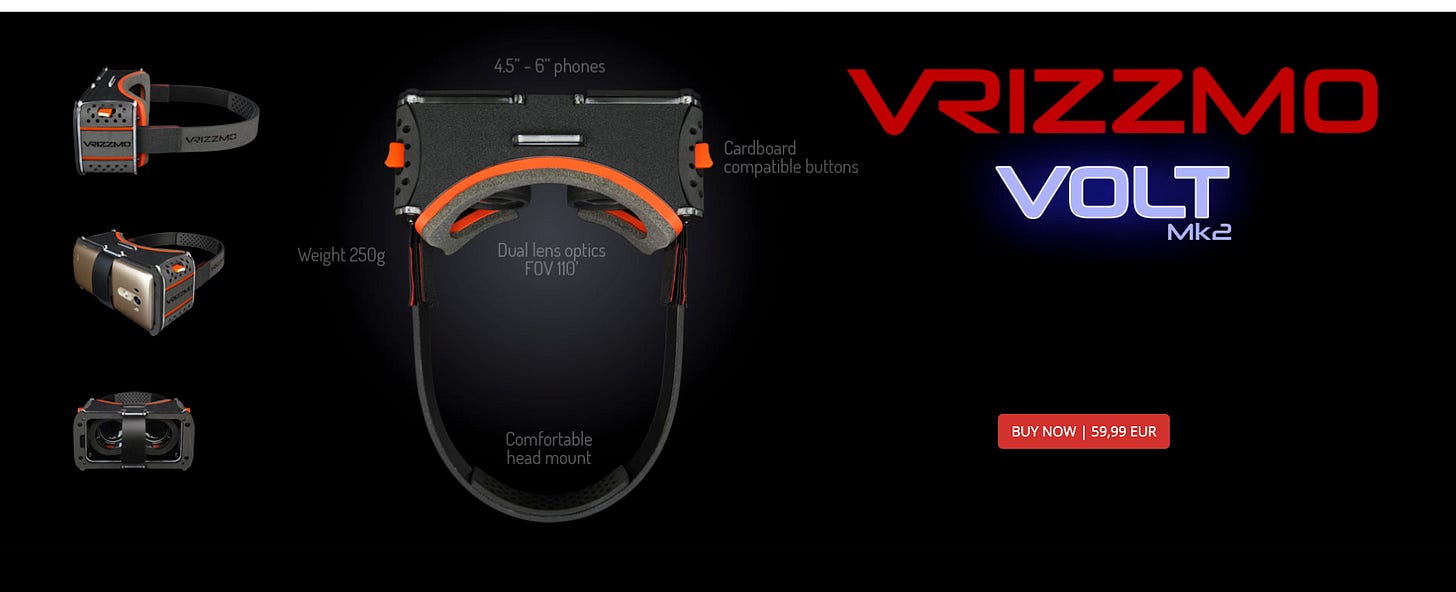 Listed Price: $1,430
What Would I Do?
VR is an interesting industry in its own right. It has huge potential to be the next medium we consume content. Many startups to big tech companies are working on solutions (e.g., Facebook Oculus).
This would be an interesting domain to build an informative website discussing VR technology. This is what I would do:
Informative articles (news-style) on VR technologies

Review startups in the space and do one-off brand deals

Review products in the space as they come out

Monitor Kickstarter and IndieGoGo for new VR projects (e.g., AirVR on Kickstarter)

Start a newsletter in the space that curates and provides insights into the VR space for both consumers and investors
This would be a passion project for someone with expertise or interest in the space. I do not imaging it being a quick flip project; but rather long-term.
---
Wrap Up
That's a wrap for this week's domain picks. Any of these domains would be great to build authority sites on. Let me know if any questions!
---