Discover more from Website Flipping Newsletter
Newsletter filled with details on website flipping from case studies, exclusive deal flow, how-to guides, and more.
Over 1,000 subscribers
Weekly Expired Domain Picks: Week 3
My weekly picks of expired domains that can be used to build authority websites. I cover domain stats and my recommended strategy.
Welcome to Week 3. Today, I've hand-picked 3 domains from ODYS marketplace. I cover my recommended growth strategy with each domain. The focus will always be on building authority businesses (not just sites).
I cover why I love expired domains here in this all-inclusive guide, so make sure to read that.
My major source of domains is ODYS.global. It is a private marketplace of brandeable domains with excellent backlink profiles. They are currently giving away $100 for all new members. Plus, if you deposit funds via TranferWise you get 10% cashback to use towards your purchase. Check them out here.
Let's get to it!
---
Domain 1: Garden**********.org
Niche: gardening
Domain Source: ODYS.global
Age: 2008 (12 years old)
AHREFS:

Backlinks: Notable backlinks from Meetup, VolunteerMatch, and numerous EDU sites such as Cornell, UMN, Purdue, Wisconsin, MSU, and NCSU. Almost impossible to get such educational backlinks.
Check out the Cornell backlink here. You will see Gardening Matters being linked from the content.
Site History:
A timely topic with all that's going on in the world, GardeningMatters helped connect residents with garden plots and training. Their mission statement was:
Gardening Matters supports successful, sustainable gardens and inspires gardeners to build resilient communities as they grow their own fresh food.
On 02/27/2017, they decided to lay off all staff and go into "hibernation". They had plans to re-emerge but most likely failed to do so. Read their final update here.
Here is the history snapshot: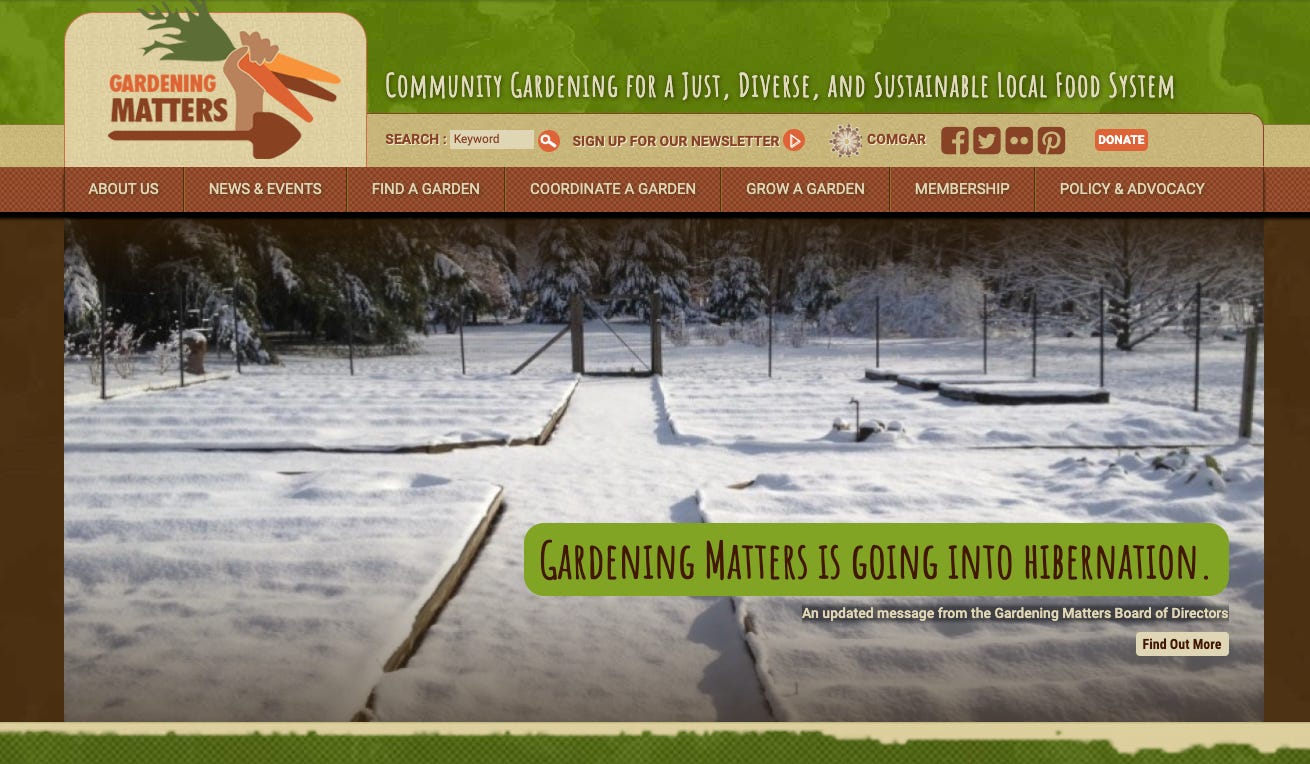 Listed Price: $10,270
What Would I Do?
The overall industry of gardening has increased significantly after the pandemic. Those who have a backyard are thinking of ways to grow their own food. This is a long-term authority business play.
I would create the following with such a domain:
Informative articles on gardening (how-to, tutorials)

Product and buying guide reviews of gardening products

YouTube channel for each article to further drive traffic

Digital products (e-books, how-to books, etc)
There are many other gardening sites on the Internet to model this project off of. You won't be the first but you definitely can dominate with such a quality domain to start things off.
---
Domain 2: Home************.com
Niche: household, garden, backyard
Source: ODYS.Global
Age: 2003 (17 years old)
AHREFS:

Backlinks: Amazing backlinks from SFGate, Porch, ThisOldHouse, Appropedia, and 175 other referring domains.
Site History: In the past, this was an e-commerce furniture building company. They built custom furniture since 2003.
Here is a snapshot of the past site: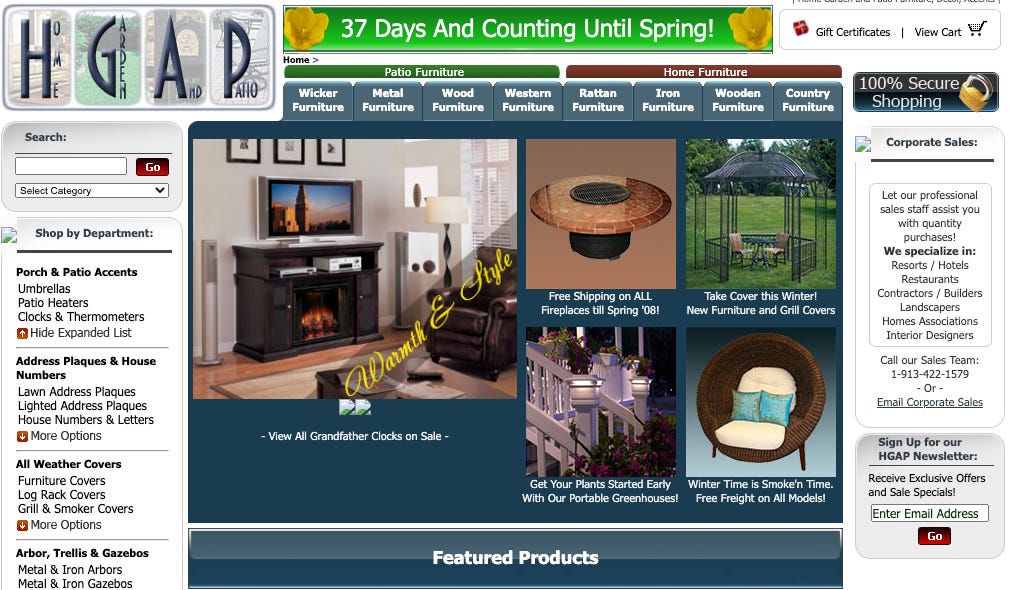 Listed Price: $1,420
What Would I Do?
Excellent domain to build a home site on. The site can cover many shoulder niches including household, garden, and backyard.
If you follow Spencer Haw's case study of OwnTheYard.com, this domain would be perfect competition for his site.
I would do the following:
Write informative content on the various shoulder niches. (Tip: Pick one niche first (e..g, home), and get traffic before going into other niches.)

Product reviews and buying guides of products

Digital product
This would be a simple digital advertisement and affiliate play. You should build out a Pinterest profile as this niche is perfect for that platform.
---
Domain 3: YouthInfo*********.com
Niche: family/parenting, kids/toys
Source: ODYS.Global
Age: 2000 (20 years old)
AHREFS:

Backlinks: Amazing backlinks from Wikipedia, Independent, Cambridge, AnandTech, MacRumors, among others. A total of 198 referring domains link to the site.
Site History: In the past, this was one of the first free resources for young people. They won various awards including the PurpleYouth award for the Best Information site in 2006.
Here is what the site used to look like in the past:

Listed Price: $750
What Would I Do?
I would create an authority website about parenting and kids.
This is what I would do:
Write informative articles targeting parents. Provide info on how to parent various ages of kids.

Write buying guides, product reviews, and comparisons of products. This niche has a TON of products and it can be very confusing for parents to pick.

Create digital products related to taking care of kids, parenting, etc.
You should push hard on Pinterest with this site as the topic aligns well with Pinterest's audience.
---
Wrap Up
That's a wrap for this week's domain picks. Any of these domains would be great to build authority sites on. Let me know if any questions!
---