(SOLD) Site For Sale: Kitchen Niche Site Earning $583/mo
Undermonetized Kitchen niche site earning via Monumetric and Amazon. Traffic diversified across pages. Pages are un-monetized. Great opportunity!
Update: This site has sold as of 08/17/2020. If you are interested in sites like these, stay tuned to this newsletter.
For sale is a high-growth website in the kitchen niche. The earnings for the last 3 months were $583/mo (L3M) from Monumetric and Amazon Associates.
The traffic is diversified across many pages (the largest page has 12%). Pages are not optimized for affiliate earnings thus large room for improvement. A site redesign would improve conversion rates as well. Income will double with small changes.
Quick Win: RPMs for ads are going up with the recovery from the pandemic. Year to date RPM was $4 for the site. August so far was $8. You are paying a low price now for this site due to low RPMs over last 3-6 months. Next 6 months RPMs will be estimated $8+.
Website Details:
URL: Site has sold
Earnings:
August 1-15 so far: $451

L1M (July 2020): $738

L3M: $538

L6M: $403
Monetization:
Monumetric Display Ads

Amazon Associates
Traffic: organic via Google, Yahoo, and Bing
Why: The seller needs funds for personal reasons. He had no desire to sell this but unforeseen circumstances came up.
---
Site Metrics
Traffic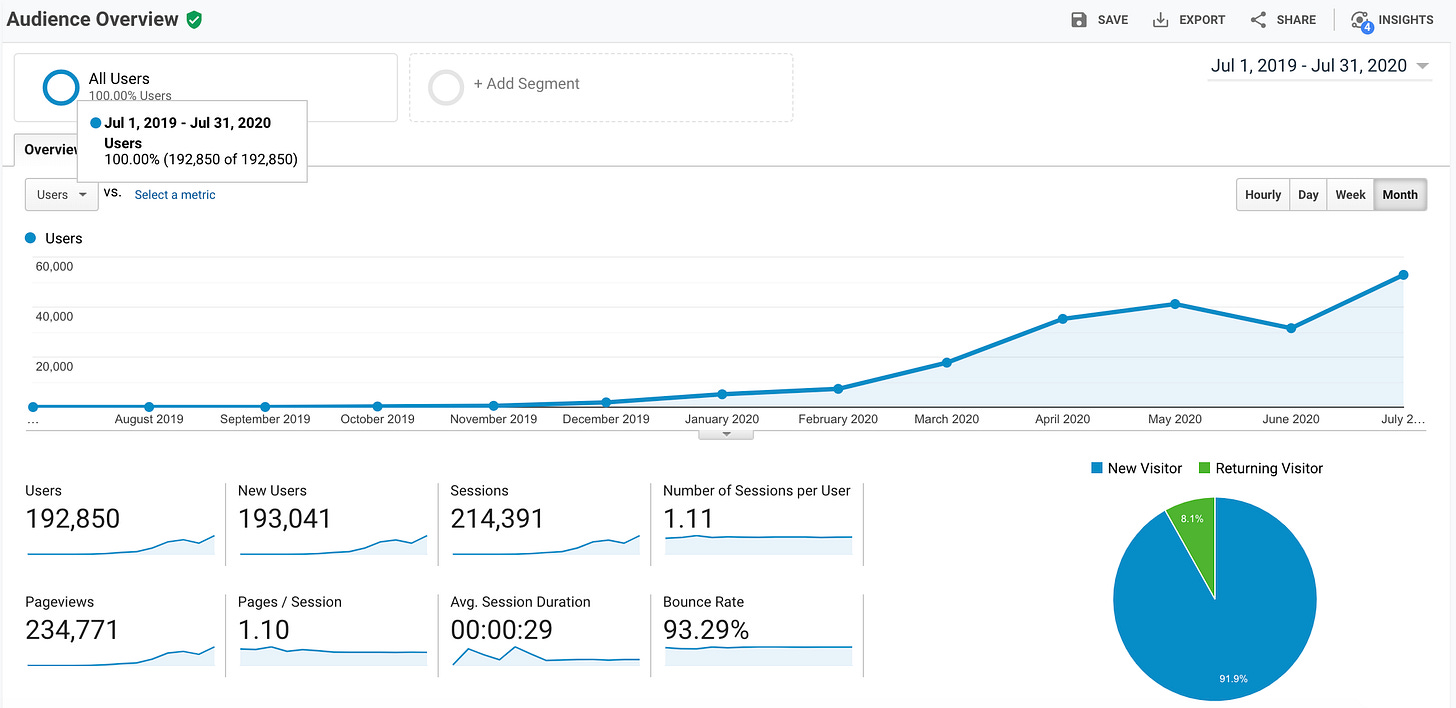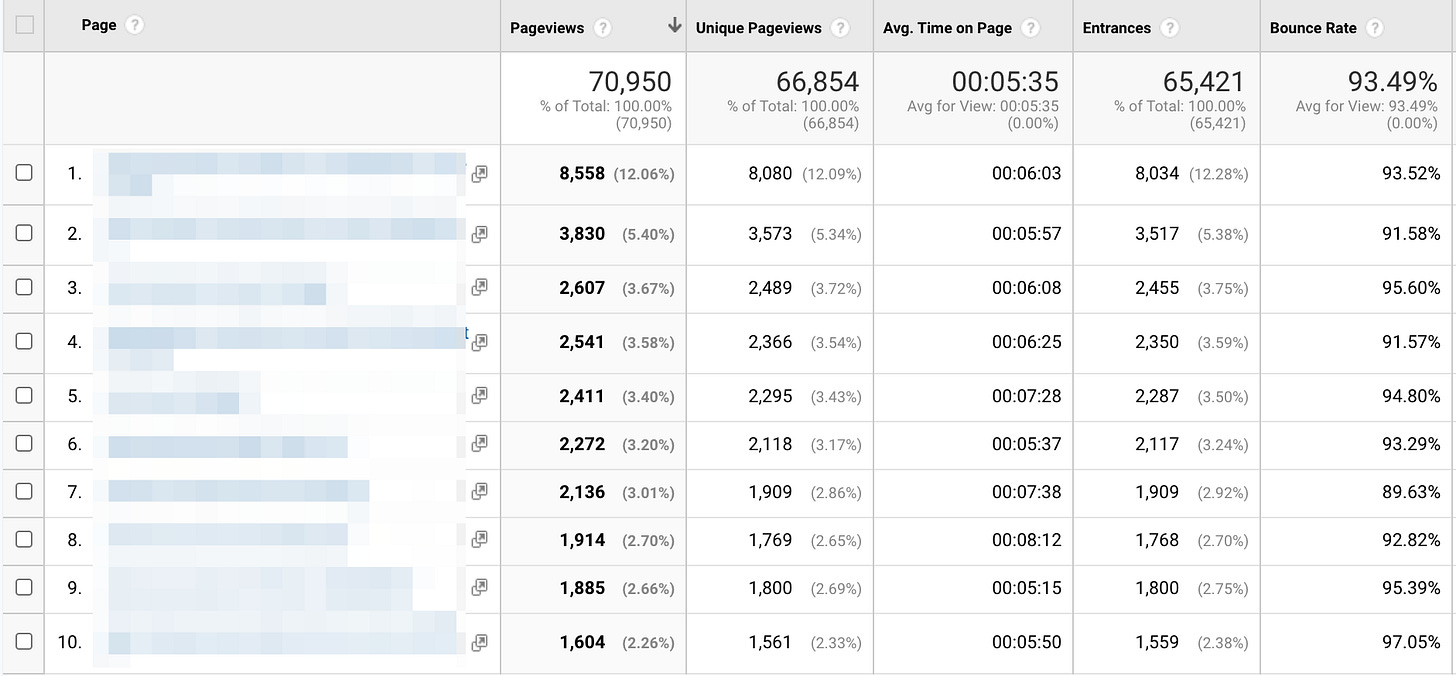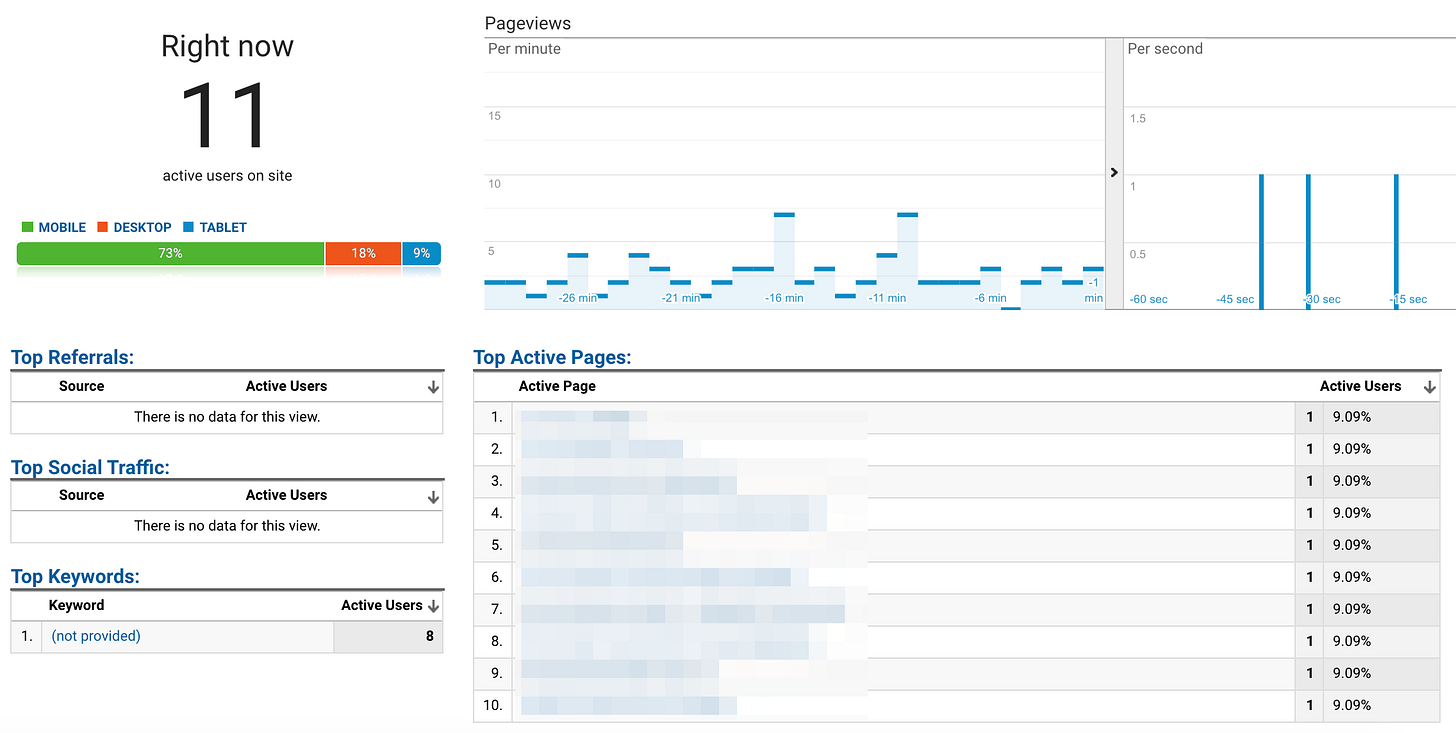 Note: There is a traffic dip June 2020. This was not because of algorithmic Google updates. The owner had issues with 403 Forbidden browser errors when he was trying to setup Ezoic. This was immediately resolved when he switched over to Monumetric.
AHREFs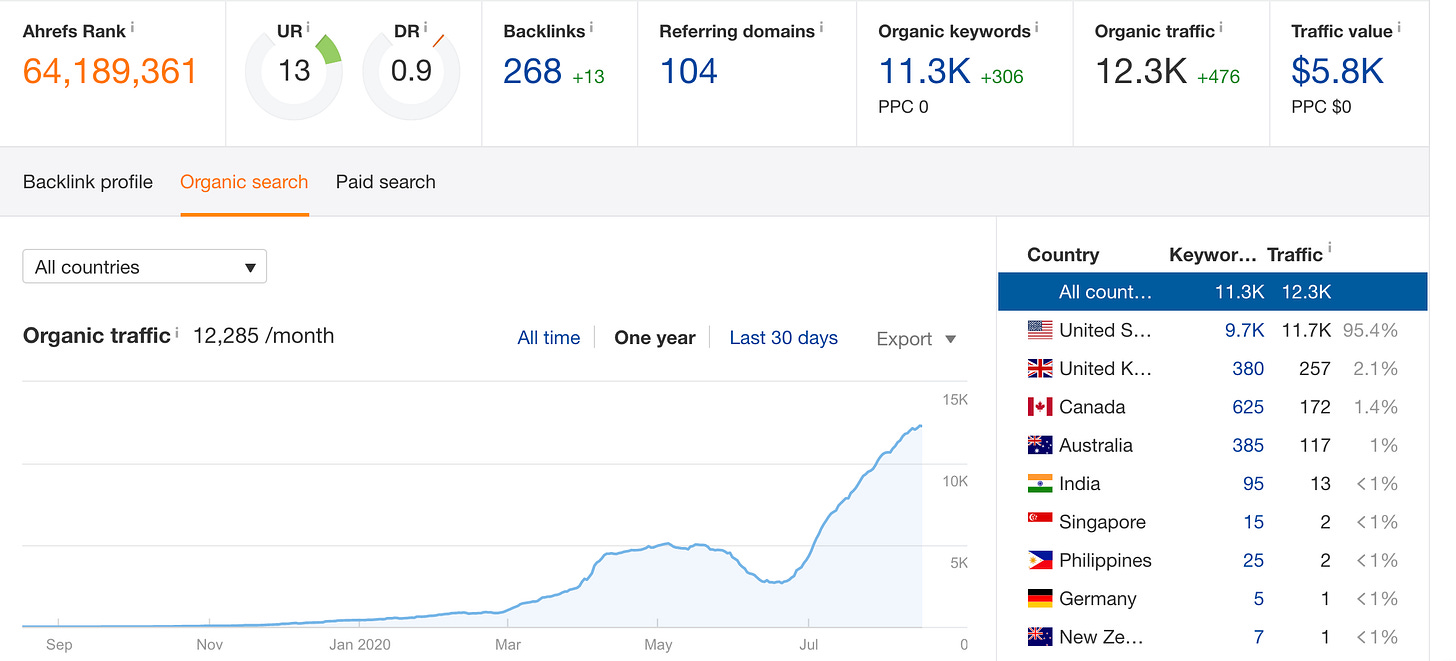 Earnings
---
How To Improve The Site: Quick Wins
🙌
Test with Mediavine: Mediavine is the industry leader and thus will have higher RPMs. The site is getting $7-$8 RPM last 30 days. This can be improved.

Optimize pages with Amazon links: Only a few pages have Amazon links. Each informative article should have tables and links to Amazon (or other affiliates) products. This will increase income significantly

Improve on-site: the site can be improved with caching, image compression, etc. Easy fixes by installing different plugins.

New site redesign: a new design is needed. Use GeneratePress, WP Rocket, ShortPixel to put together a quality site.

Linkbuilding: no linkbuilding was done. Adding links to the homepage and then inner pages would provide a further boost.
---
Price
Price is $17,490
This is based on a very competitive multiple. The website is exponentially growing and severely under-monetized. There are many quick wins on this one.
Note: This is not a site in my porfolio. I am selling on behalf of a client as a broker.
---
Next Steps…
If you are interested in the site, please email me back with any questions. I can add you to Google Analytics, and provide any reports from AHREFs.
Closing will be done with Escrow.com with 50/50 split in fees with a 1-day inspection period.
➡️ WP Transfer + Optimization Service: I am providing a service where I can do the technical setup for a WP website. First package is a transfer to a fast hosting. The second package is speed optimization. Both have a nominal fee. Mention in your response that you are interested in this. This is optional.


---