Discover more from Website Flipping Newsletter
Newsletter filled with details on website flipping from case studies, exclusive deal flow, how-to guides, and more.
Over 1,000 subscribers
(SOLD) Sites For Sale: 3 Site Portfolio in Education Niche Earning $554/mo
Portfolio of 3 sites in Nursing, Radiology, and General Careers earning from Quinstreet, Campus Explorer, and Google Adsense. Great opportunity!
Update: This site has sold as of 08/06/2020. If you are interested in sites like these, stay tuned to this newsletter.
For sale is a three-site portfolio in the lucrative Education niches of Nursing, Radiology, and general careers. The earnings for the last 6 months were $554/mo from Quinstreet, Campus Explorer, and Google Adsense combined.
Website Details:
URL: SOLD (URL REMOVED)
Earnings:
L1M (July 2020): $591

L3M: $499

L6M: $554

L12M: $401
Monetization:
Traffic: organic via Google, Yahoo, and Bing
Note: these sites are being sold as a package since the reporting from Campus Explorer and Quinstreet is for all three sites together.
---
Site Metrics
Traffic
Site 1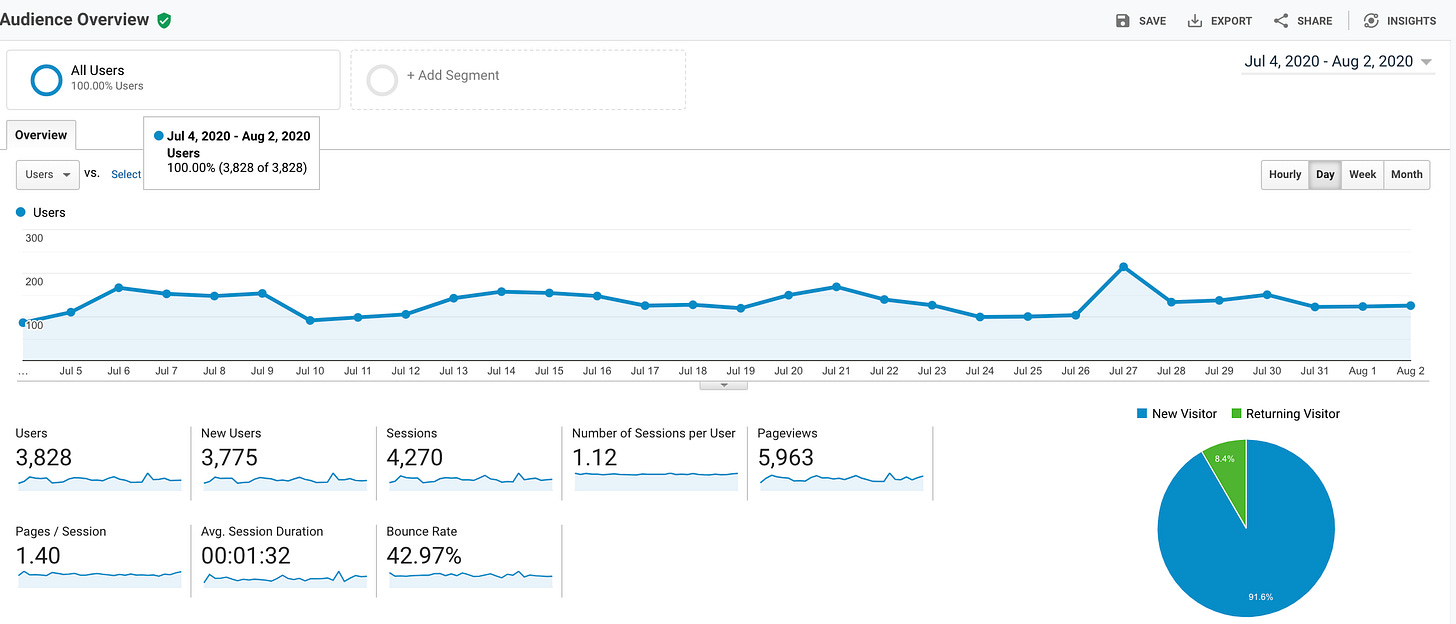 Site 2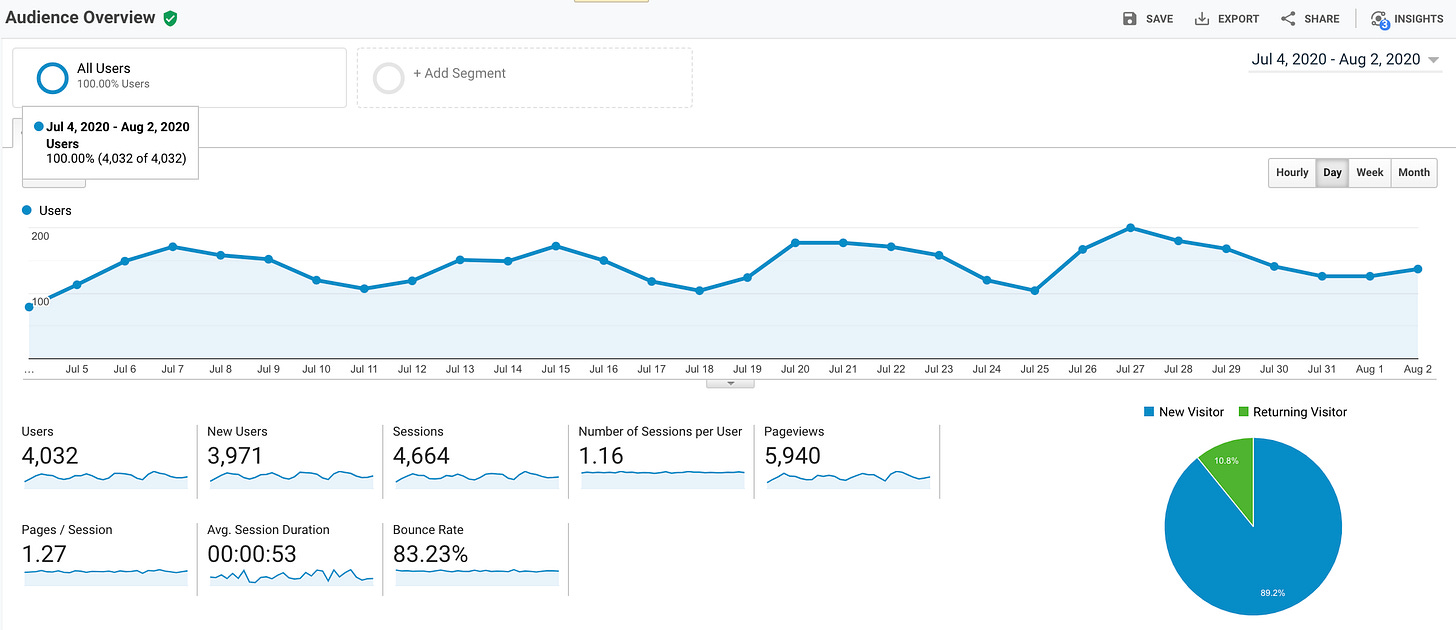 Site 3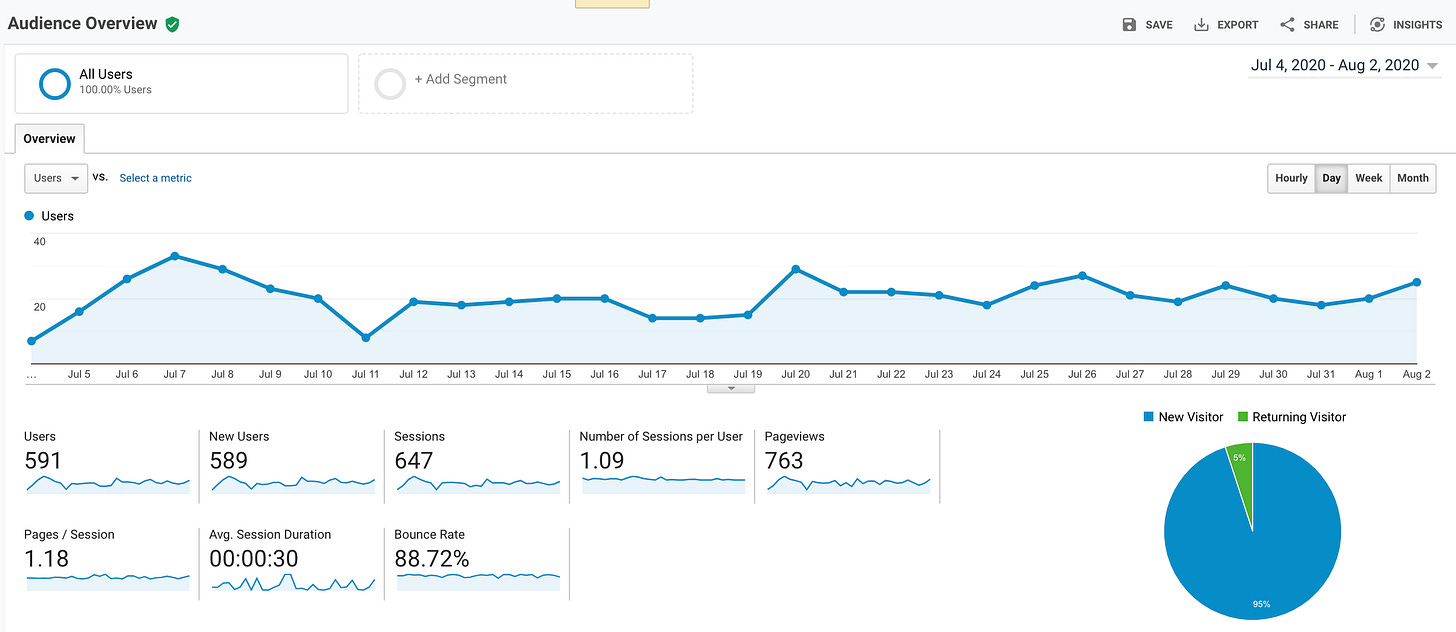 Earnings:
---
How To Improve The Site
Switch to EZOIC: Google Adsense pays much less than EZOIC (or even Mediavine). You can contact your manager at EZOIC to request these three sites to be added.

Add/update content: there are hundreds of topics in these three niches. Branch out to product and service-based reviews (i.e., best shoes for nurses). Add more career-focused articles.

Improve on-site: the site can be improved with caching, image compression, etc. Easy fixes by installing different plugins.

Improve CRO: Quinstreet and Campus Explorer have various widgets you can add on to a site. This site is not taking advantage of those. Adding them would increase income.
---
Price
Price is $16,620
This is based on a very competitive multiple on a portfolio of sites in lucrative education lead niches.
Note: This is not a site in my porfolio. I am selling on behalf of a client. I personally do not have time to build out this site. If I did, I would have purchased it myself. I did have a site in the vocational trade niche monetized by Quinstreet about 2 years ago that I sold. These niches are lucrative and simple on-page changes can really boost income. I can provide guidance here.
---
Next Steps…
If you are interested in the site, please email me back with any questions. I can add you to Google Analytics, and provide any reports from AHREFs.
Closing will be done with Escrow.com with 50/50 split in fees.
---